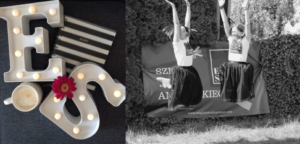 Wiem, ale nie powiem…
Uczysz się angielskiego X lat, znasz różne czasy, słówka, które widziałeś już tyle razy w różnych podręcznikach… Niestety kiedy przychodzi przysłowiowe 'co do czego' i trzeba się odezwać po angielsku, nagle… no właśnie…nic…
Niby wiem, ale nie powiem… Aaaaa! Czarna dziura, tabula rasa, blokada – jak zwał, tak zwał – efekt jest taki, że nie mówisz nic, a w głębi duszy zastanawiasz się, jak to wszystko możliwe, że poświęciłeś/-aś już tyle czasu (a pewnie i pieniędzy) na naukę – i nadal wiesz tylko, że (prawie) nic nie wiesz, przynajmniej jeśli chodzi o swobodną rozmowę w języku angielskim.
My damy Ci szansę, żeby w końcu to zmienić. Nasza szkoła to miejsce, gdzie w przytulnej i bezstresowej atmosferze, przy kubku aromatycznej kawy lub herbaty możesz zasiąść wygodnie i przełamać swój lęk przed mówieniem po angielsku. Nasi doświadczeni lektorzy pomogą Ci w tym, przygotowując ciekawe, motywujące do mówienia materiały i tematy, które na pewno sprawią, że lekcje z nami będą wspaniałą, satysfakcjonującą przygodą.
Dla dzieci i młodzieży również mamy ofertę, która pomoże im oswoić język obcy w przyjemny i zabawowy sposób. Będziemy ćwiczyć mówienie w języku angielskim zgodnie z tym, co interesuje daną grupę wiekową. Pomożemy opanować zawiłości gramatyczne poprzez gry i nowoczesne technologie. Przygotujemy też naszych kursantów do wszelakich egzaminów z języka angielskiego.
W naszej ofercie mamy dla Ciebie zarówno lekcje indywidualne, jak i w kameralnych grupach 3-6 osób.
Zapraszamy serdecznie!
Zespół English Studio